PROJECT PROFILE
Parkade and Rooftop Parking
SCOPE OF WORK

This rooftop parking lot sits atop a busy shopping centre, and the parkade plaza deck roof had reached the end of its useful life. Using a multi-phase approach over several years, this project required:
Insulated split slab concrete topping with 2-ply SBS mod-bit membrane, drainage mat, and insulation in some portions and bonded asphaltic concrete topping in other areas.

Liquid applied traffic deck coatings with PMMA waterproofing system on ramps and drive aisles, with polyurethane in the parking stalls and pedestrian areas.

Fire rated expansion joints replaced throughout, which were a combination of Situra flexible sheet system and compressible foam with integrated metal frames and cover plates.
Construction Value: $4,000,000.00


Old concrete slabs and insulation removed before deck repairs and membrane replacement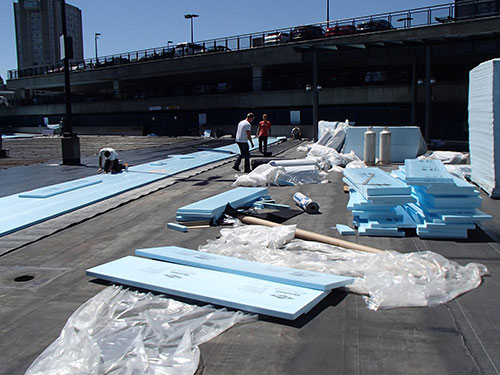 New insulation being installed above 2-ply SBS mod-bit membrane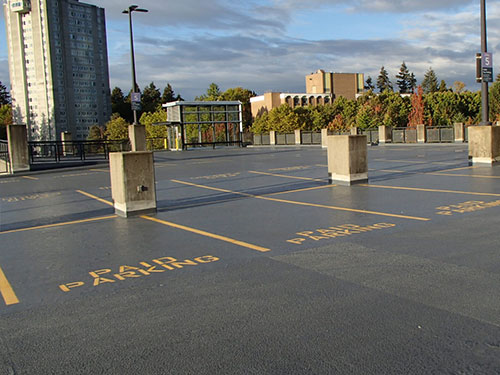 Newly finished surface on top of parkade structure